Bariatric Resource Services


With significant input from a panel of top clinical experts in the weight management and obesity field, we designed a program that offers support both before and after surgery.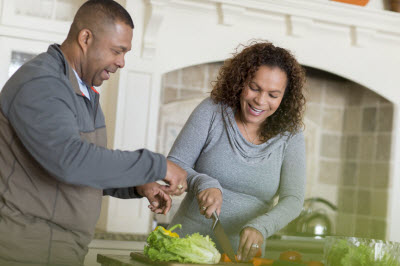 Challenging a National Epidemic
Obesity is the root cause of many chronic conditions, including cardiovascular disease, heart disease, diabetes, hypertension, arthritis and asthma, and various types of cancers.
Obesity continues to be an epidemic in the United States. According to the Journal of the American Medical Association (JAMA), 34.9% of adults aged 20 or older were classified as obese (Body Mass Index greater than or equal to 30) in 2011-2012, and 6.4% were classified as morbidly obese (BMI greater than or equal to 40).1
The most effective treatment to date for significant, sustained weight loss for morbidly obese patients is bariatric surgery.2 Because clinical outcomes of bariatric surgery vary widely, receiving services at an Optum Bariatric Resource Services (BRS) Center of Excellence (COE) facility can help ensure that bariatric surgery and care are delivered in a manner that meets strict standards and increases the likelihood of superior outcomes and ultimately reduces costs.

Comprehensive Care
Our BRS clinical team works to help individuals understand and manage the conditions associated with morbid obesity before and after surgery and have reduced inappropriate surgeries by 5 percent.3 Successful weight loss is achieved through:
Guidance to Centers of Excellence network facilities, helping to better control the disparity of care and variability of surgical outcomes.
Multi-disciplinary bariatric clinical team approach.
Post-surgical case management to assess for complications and to reinforce lifestyle changes.
Clinical support to reinforce lifestyle changes, nutrition, exercise, and encouragement to participate in bariatric support groups. Behavioral health support is coordinated with the client's behavioral health vendor.
UnitedHealthcare Bariatric Centers of Excellence Network
Sources:
1. Prevalence of Childhood and Adult Obesity in the United States, 2011-2012; Cynthia L. Ogden, PhD1; Margaret D. Carroll, MSPH1; Brian K. Kit, MD, MPH1,2; Katherine M. Flegal, PhD; JAMA. 2014;311(8):806-814. doi:10.1001/jama.2014.732
2. Rationale for the treatment of Morbid Obesity (ASMBS)
3. 5% Surgical Avoidance based on 2009 average surgeries avoided across BRS book of business