Cancer Resource Services
The Optum Cancer Centers of Excellence Network: Access to High-quality Cancer Care 
The Optum Cancer Centers of Excellence network provides access to cost-effective, high-quality cancer care for complex, hard to treat and hard to diagnose cancers. CRS developed its elite network of cancer centers by identifying best practice cancer programs throughout the U.S. In addition to developing the network, CRS uses Optum's considerable purchasing power and contracting experience to negotiate significant discounts at these centers. Learn more about the Optum Cancer Centers of Excellence network medical centers.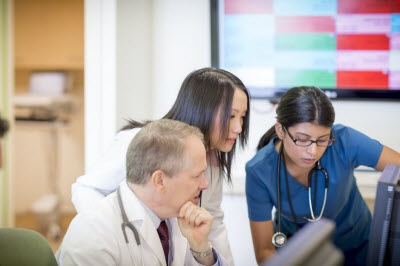 Account Management
Optum's clinical consultants and client services team assist patients, case managers and physicians in making informed decisions about cancer care. We can help identify health care providers with expertise to meet a specific patient's needs and provide condition-specific information.  
Comprehensive Reporting
Optum provides quarterly reports to our employer and payer clients that document the benefits received through CRS. Reports include the following information:
Number of enrollees who received services
Contractual savings when using CRS providers
Also available: Cancer Support Program
The Cancer Support Program (CSP) provides a clinical high-touch, personalized member interaction resulting in significant direct and indirect cost savings by helping clients mitigate cancer related health care costs without jeopardizing quality and value of services. The value story applies to all constituents: the member, the provider, and the payer.