Complex Medical Conditions Client Services
Each Optum client is assigned a Client Services Team that provides a variety of consulting services to assist them in managing their patients and maximizing their relationship with Optum.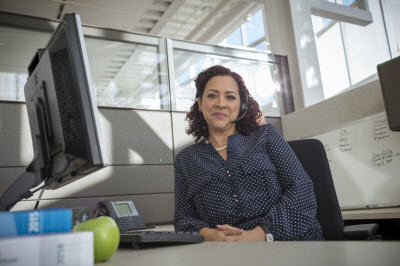 Client Managers
Optum's client managers provide comprehensive management of the client relationship and contract(s). In addition to providing information about Optum's existing and upcoming products, client managers are the conduit for a variety of reports that are used by clients to help manage their patients and their business with Optum.

Account Managers
An account manager is assigned to each client upon execution of a contract with Optum. Account managers have extensive managed care experience. The account manager will assist and/or provide client case managers with information about Centers of Excellence network medical centers and help clients maximize the value of network contracts. The account manager may also recommend proactive strategies to simplify the management of a patient's case. This includes identification of medical center personnel (e.g., transplant coordinator, utilization review contact, social worker, and discharge planner) immediately upon patient referral.

Account Representatives
Optum's account representatives provide assistance to the account managers by processing referral notification forms and contacting clients for information that may be needed including additional referral information, mature or active case information.

Client Service Specialists
Optum's client service specialists are accountable for the delivery of repriced claims and the detailed reports of how those claims have been priced. This team is available to discuss claims, answer general questions regarding Optum's claims processing, provide contract interpretation as it relates to claims payment and processing and expedite prompt issue resolution.
In addition, Optum's client service specialists provide information and training related to Web-based tools such as online claim status check application and claims reporting capabilities and provide claims and client detail reporting.