Specialized Physician Review
Determining the appropriateness of a medical procedure or treatment plan is one of the most difficult and delicate challenges a payer can face. With changing technology and an increased number of treatment options for complex medical conditions, the need for input from a specialist has never been greater. Consultation by an impartial third party can help ensure that the first decision is the right decision in patient health care.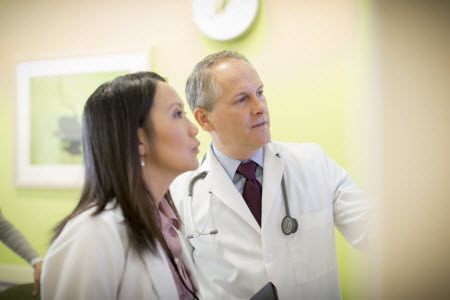 Unmatched Expertise in Medical Appropriateness Opinion
Specialized Physician Review provides independent, expert opinion services to assess the appropriateness of a proposed treatment or procedure. We provide written opinions from a board-certified, actively practicing physician/surgeon. These reviews help your organization make the right decision, at the right time, regarding treatment for complex medical conditions. Written opinions include:
A summary of the patient's clinical status
The reviewer's expert opinion as to the appropriateness of the proposed procedure or treatment specific to a patient's current clinical condition
A summary of relevant and supporting literature
References to alternate therapies, when appropriate
A comparison to community standard
Each comprehensive review is completed within five business days from receipt of a patient's relevant medical records.

Types of Specialized Physician Reviews
Reviews are performed for complex medical conditions, including:
A proposed transplant, ABO incompatible transplant or transplant for individuals with elevated Panel Reactive Antibody (PRA) levels
Solid organ or blood/marrow transplantation
Congenital heart disease.
Services proposed as a "bridge" to transplantation
An unfamiliar treatment protocol for a complex medical condition
In utero surgery
Application of new medical devices such as ventricular assist devices (VADs)
Retransplantation requests
Surgical management versus transplant for congenital heart disease

The Value of Expertise
Historically, 23% of cases evaluated through Specialized Physician Review have been deemed inappropriate for transplant. With the cost of a transplant averaging close to $472,000 per case, identification of inappropriate cases prior to an evaluation, or even a transplant, can save payers thousands of dollars.