The Clinical Sciences Institute
Optum's Clinical Sciences Institute (CSI) includes more than 100 practicing medical experts from around the country. Through the institute, Optum is able to quantify and qualify clinical excellence and identify the programs that best exemplify the highest quality based on evidence-based Medicine.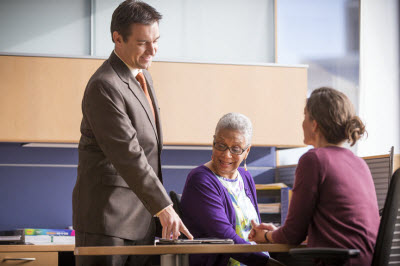 A Variety of Responsibilities
CSI physicians provide a variety of services to Optum and its clients. As part of CSI, physicians apply their expertise to the areas of:
Medical policy

Standards of health care and evidence basis
Guidelines
Technology assessment

Program evaluation standards
Clinical operations

Benefits administration
Appeals

Medical education

Specialized Physician Review
In addition, a subset of the CSI physicians are called upon to review select patient cases. They are asked to provide expert opinions on topics such as:
The patient's clinical status
The appropriateness of the proposed therapy
Alternative treatment options
Community standards
Reference(s) to support opinion
Second opinion on program qualifications
Independent evaluation of appealed decisions

NCQA has reviewed and certified Optum's Credentialing and Utilization Management functions only. Date granted: 7/1/2014. Expiration date: 7/1/2016. For complete details on the scope of this review, visit www.ncqa.org.